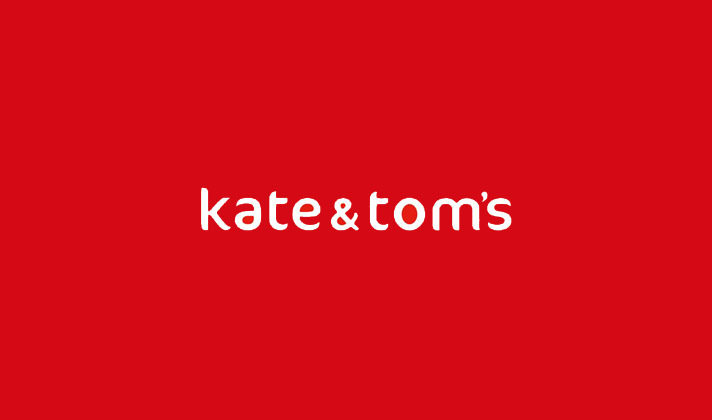 kate and toms SEO Campaign
The Brief
kate and toms were at a very big junction for their business, not only were they changing their name and brand but also their website. Therefore a lot to work on.
Their previous main brand, Big Cottage would still continue as a separate website but use the kate and toms brand.
kate and toms' brief was to establish their new brand and site into the competitive market place and to replace their old website with better results with their new one.
kate and toms were looking for a local successful SEO company to help work together to reach their goals and picked Juicy SEO due to our experience and previous results.
The Campaign
kate and toms was initially a small site of its type but continuously grew as time went by. Their business is to rent holiday homes in the UK, a conversion therefore was a sale.
We use many stats to help identify if the campaign is working and performing well, conversions is just one of them.
Increase in organic traffic **

34%

34%

Increase in conversions

30%

30%

Increase in pageviews

33%

33%
The Results Were Amazing
As you can see we have had some great results with this campaign if you are looking to generate more organic relevant traffic to your website then we can help.
* Competitive keywords ranked on the first page of Google
** Month on month results
Campaign Results
Throughout the campaign we saw an increase of organic non-branded traffic month on month, a pleasure to include in our monthly reports. By the time out campaign ended both kate and toms and Big Cottage websites were performing better than they have ever had.
Juicy SEO helped the brand establish itself in a very competitive and crowded industry.
The Future
As businesses grow both online and in personnel it is common that many businesses wish to bring their SEO skills in-house. This was the case for kate and toms so after many successful years working with Juicy SEO they decided to hire an in-house SEO team.
We are very grateful to kate and toms for their customer over many years and are very happy to pass on the baton when the sites are in such good form.
Interested In Working With Us?