There has been a lot of speculation since the start of May that one or more of Google's algorithms has had an update. The reason is that there has been a lot unusual ranking movements over the last few weeks which were not expected, out of the ordinary.
Initially it was thought to be a Panda algorithm update as it looked to target websites with low quality content. However Google have recently confirmed that it wasn't an algorithm update at all but the introduction of their Quality Update Algorithm (it has been called the Phantom Update in the past too).
So what's the difference?
The difference between the new Quality Update and Google's Panda update
Lets start off with a quick reminder that Google has an algorithm called Panda which analyses the quality of the content on webpages and penalises them if they deem the quality of the content is thin or of low quality. Panda is meant to run around once a month which when ran can change a large percentage of ranking positions for lots of websites. That said though we haven't seen a Panda update since October 2014.
This new Quality Update Algorithm doesn't penalise webpages but in fact the complete opposite, it rewards webpages which have good content. This (we think) is a first for Google actually rewarding websites for good work! Could this be the way the search engine is going to go in the future, reward instead of penalise? We will see…
That said the results of the Quality Update Algorithm and Panda are very similar, websites with good content get ranked better than websites with poor content.
Increase your social following, Juicy SEO's SMM
Something else which is interesting about this update is that it only affects the page rather than the whole website, so if you have a 10 page website and only 1 page has good content then 9 pages will not get a ranking pat on the back. This should ensure that the content across the website is of better quality. It also means you can look at the pages that are not performing well and work on the content to help it out.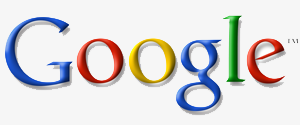 As mentioned above when Panda actually runs it updates in one big change, this new Quality Update Algorithm is different as it is continuously running so we shouldn't see big movements now from it. The UP side of this means if your website has poor quality and you spend a bit of time and make it superb you don't need to wait until an algorithm update to run to see the rewards.
So you can make the changes to your webpage and wait a few days for Google to crawl your website, or you could use Google Webmaster Tools (or Google Search Console as it is now called) to ask them to re-crawl your site. You should be able to see if it has made any difference very quickly, this is great for A/B testing!
Over the last few months we have seen some big changes in Google, with Google's Mobile Algorithm update and the advantages of having HTTPS secure servers even though they didn't make much of a difference in the end. Maybe Google are making these changes for a longer term goal??
So the "Take Home" from this is:
Make sure every important page of your site has unique quality content