So you might have heard people talking about a little cute flightless bird a lot recently. The SEO world have been talking about little else for the last couple of weeks, Penguin this Penguin that. Well what's it all about and how can it affect your website?
What is the Penguin update?

Google have rolled out an update which penalises or removes websites or webpages which they feel are (or trying to) manipulating Google's guide lines. This is not an update which is targeting ranking results.
Because Google have a habbit of not providing the full story for most of their updates there is also another thought what might be happening. If your site is ranking well for a keyword term and it has been helped in the past by some 'bad' links to your site, Google might be adjusting this by removing the value of those links. This in turn could send your sites ranking down the results.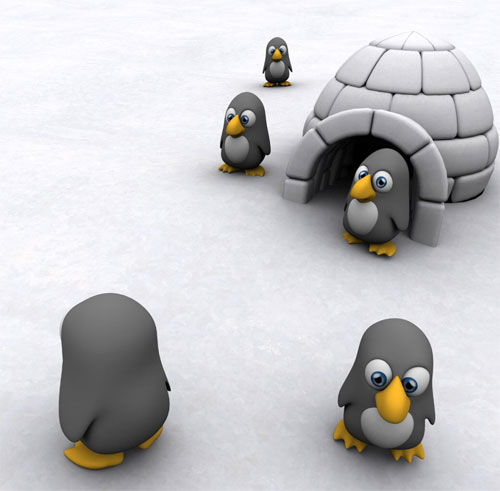 However 'bad' links are not always the most obvious links, for example Google look to be removing the value of links which are in footers. We have read about a lot of web design companies who have been affected by this update as a lot tend to have a 'Website create by…' link in the footer. Not really the first thing you think about when you hear 'bad' link or 'black hat link' is it?
Over the last few weeks Google have been making lots of different changes to their algorithm (Panda etc) as well as the Penguin update, so it is not always that easy to spot if the killer Penguin has pounced on you or not.
Google have kindly (ahem) created a form which you can fill out if you think you have been wrongly affected by the Penguin update, they will then have another look at your situation. It doesn't sound like they are that confident with their update if they are letting you complain does it? So we think we haven't heard the last of our Penguin friend!
We are experimenting with our test sites to try and understand more about this update, if you think your website has been affected get in contact we might be able to help.